Please Participate!
Your support and partnership is vital
Chabad of Southside's new Recreation Patio
With the help of G‑d (and hopefully a little bit of your help too :-) we have embarked on a special construction project -  Chabad's new recreational patio which will provide much needed space for outdoor events and athletics.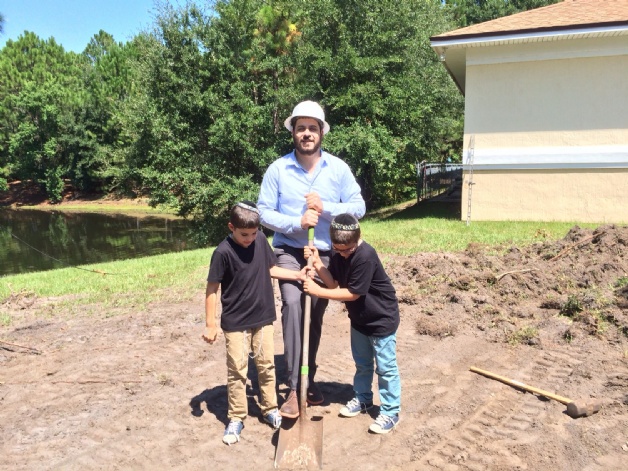 Overlooking our picturesque pond, the Patio will serve as our Sukkah for the Holiday of Sukkot, as a deck for student BBQs and community picnics, a basketball & athletic court for our students and as a multipurpose assembly area.
This project is not just a dream – it is a reality! This Patio is needed NOW for our students and we will not let them wait – construction has already begun.
Please consider partnering with us on this important project by contributing generously to the construction.
(For the technically inclined, the construction consists of: Civil Engineer Site Design, Site Prep, 2 trucks of dirt to level and compact, dumpsters, concrete, fencing, athletic hardware, athletic paint work, landscaping)
The cost of this project is $14,500.00.
Your gift enables us to wrap up this project in days andimmediately benefit from the space.
$145 will cover 1%
$725 will cover 5%
$1,450 will cover 10%
$3,625 will cover 25%
You or your family can dedicate the Recreation Patio after a loved one for $20,000.00
Please do whatever you can to help us complete this project Click here to donate.